Our blog
Chewing Gum Removal from Tiles
Especially in high traffic areas, the chances of a wad of gum mysteriously ending up on the tile floor are high. The sight of an improperly discarded piece of gum is unsightly and unhygienic. Here are some helpful hints that will make gum removal easy and thorough. There are several products on the market that boast the ability to completely eradicate gum from tile floors; however, these can be costly and unnecessary. Gum removal requires only a few tools, including ice, a thin metal scraper and some sort of multipurpose cleaner.
The first step requires the sticky gum to be frozen to make it less pliable. Placing an ice cube on the offending wad will harden the gum. If the ice cube melts before the gum has completely hardened, continue the process with a second ice cube. Gently removing the gum with the metal scraper is the second step of gum removal. It is best if the gum comes off completely in one piece; however, if it breaks off into multiple pieces, continue gently scraping until the gum is completely removed. It might be necessary to refreeze the gum if it starts to become malleable again. Lastly, with a gentle towel and the multipurpose cleaner, wipe the area until the tile is as good as new.
While these tips are very useful and can help you to manage small instances of gum removal from tiles, there may be many areas of your premises and external areas where heavy through traffic lead to unsightly build up of gum stains.
Contact us today for your bespoke quotation – 021-4310222
Mallow Primary Healthcare Centre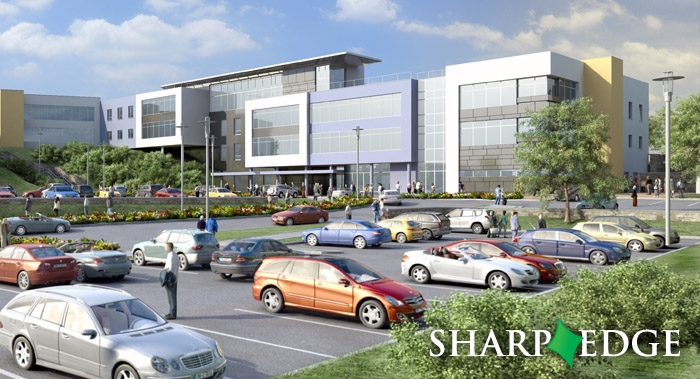 We are delighted to announce the acquisition of an important new security contract in Mallow, County Cork. This is the outcome of much hard work by our staff (Well done all!) and many constructive meetings with our new clients in MPHC.
Minister for Health, Dr. James Reilly TD opened the new €25 million Mallow Primary Healthcare Centre (MPHC) – the largest facility of its kind in Ireland in April 2011.
Working closely with the three Mallow-based GP group practices; The Medical Centre, The Cork Road Clinic and The Red House Family Practice based at MPHC, HSE staff now provide a range of patient services and clinics at one central location. From this location, the HSE's three Primary Care Teams, in conjunction with the GPs deliver key services to patients living throughout the North Cork region including Physiotherapy, Occupational Therapy, Podiatry, Psychology, Speech and Language Therapy, Dietetics, Social Work, Mental Health and Public Health Nursing clinics.
Pat Healy, Regional Director of Operations, HSE South says "The development of this Centre ensures that people can receive a wide range of services as close to home as possible from a team of professionals, working together to serve the population of Mallow and beyond and will work as a building block for further developments in the area".
Contact us today for your bespoke quotation – 021-4310222